Internet Control
The control of bandwidth, time and data transfer, and the number of devices that a guest can connect to the WiFi network with an optional automated login.
Multiple WiFi Locations
WiFi access points may have different login methods in the hotel rooms, restaurants, or spas, with optional data collecting, video commercials, or high-speed billing
Email Campaigns
Send promo email marketing campaigns automatically when a guest connects or leaves your premises, to improve guest satisfaction and increase revenue.
Social WiFi
Your customers can login via a social network account. This is a quick and simple way to collect emails and your guest's names, and therefore to use those data for purposes of marketing campaigns.

Video Commercials
The system can deliver video commercials before a guest connects to the WiFi, targeted by age and gender. Each campaign includes the click-through rate stats, with a pdf report available.
Customer Feedback
Surveys are a powerful tool to gather rates, opinions, and comments of your customers, which can consequently be used for marketing purposes and the improvement of the quality of your services

Statistics
Ranging from basic data to advanced analytics, the system offers you both reports and complete insight into how the network functions and your guest's behavior on the internet

Business Software Integration
The Integration with a Hotel software system enables your guest to connect to WiFi with a room number and a name and to add charges to the room

Ideal WiFi Solution
Today, a fast and reliable WiFi network is expected at all institutions, hotels, restaurants, bars, airports, and transports. Excellent WiFi contributes to greater customer satisfaction and loyalty.
Our system provides you with advanced WiFi network control and a reliable connection for all your customers.
It enables you to deliver video commercials and automatically sends special offers at defined time intervals, which leads to an increase in revenues for restaurants, spa centers, and other hospitality businesses.
The system collects data and surveys, which provide objective feedback on customer satisfaction. Thus you can boost your ratings on sites such as TripAdvisor and Google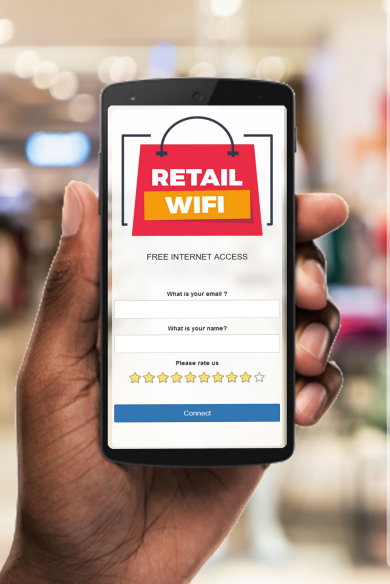 WiFi Survey
Your WiFi network is a perfect channel to gather the opinions of your customers.
Gather valuable information about your customers, which can be used for marketing purposes and to improve the quality of your services.
Resolve complaints about your services or the staff, which you would not have been informed about otherwise. Surveys can be displayed on the initial login page, or sent in an email after a defined time interval.
All the data is instantly available being gathered into legible analytics, without any paperwork.
WiFi Locations
The Internet needs to be available and of excellent quality everywhere: in a hotel room, the restaurant, shopping malls, spa centers, etc. All WiFi access points may be clustered into locations with a common start page and limits.
A guest in a hotel room can log in via an account (room number/name) and get a higher Internet access speed. The restaurant visitors can be granted free WiFi of lower speed with a video advertisement and optionally faster WiFi. Users in the shopping mall can be delivered a video ad and a coupon that needs to be used immediately in a shop.
Gather customer data from one location, charge for fast Internet access at another location, or display video advertisements to grant Internet access at a third WiFi location. The option is yours
Social WiFi
Social Login is a favorite WiFi access method for most customers since it enables them to log in to the Internet in just a few clicks, without any personal data required or without entering any data.
Social WiFi is a powerful tool by means of which you can offer free WiFi to your guests, and gather customers' personal data that you can later use for marketing purposes.
When a guest logs in to the system, there might be a message made public to your friends and followers on a social network, thus enabling you to reach new potential customers.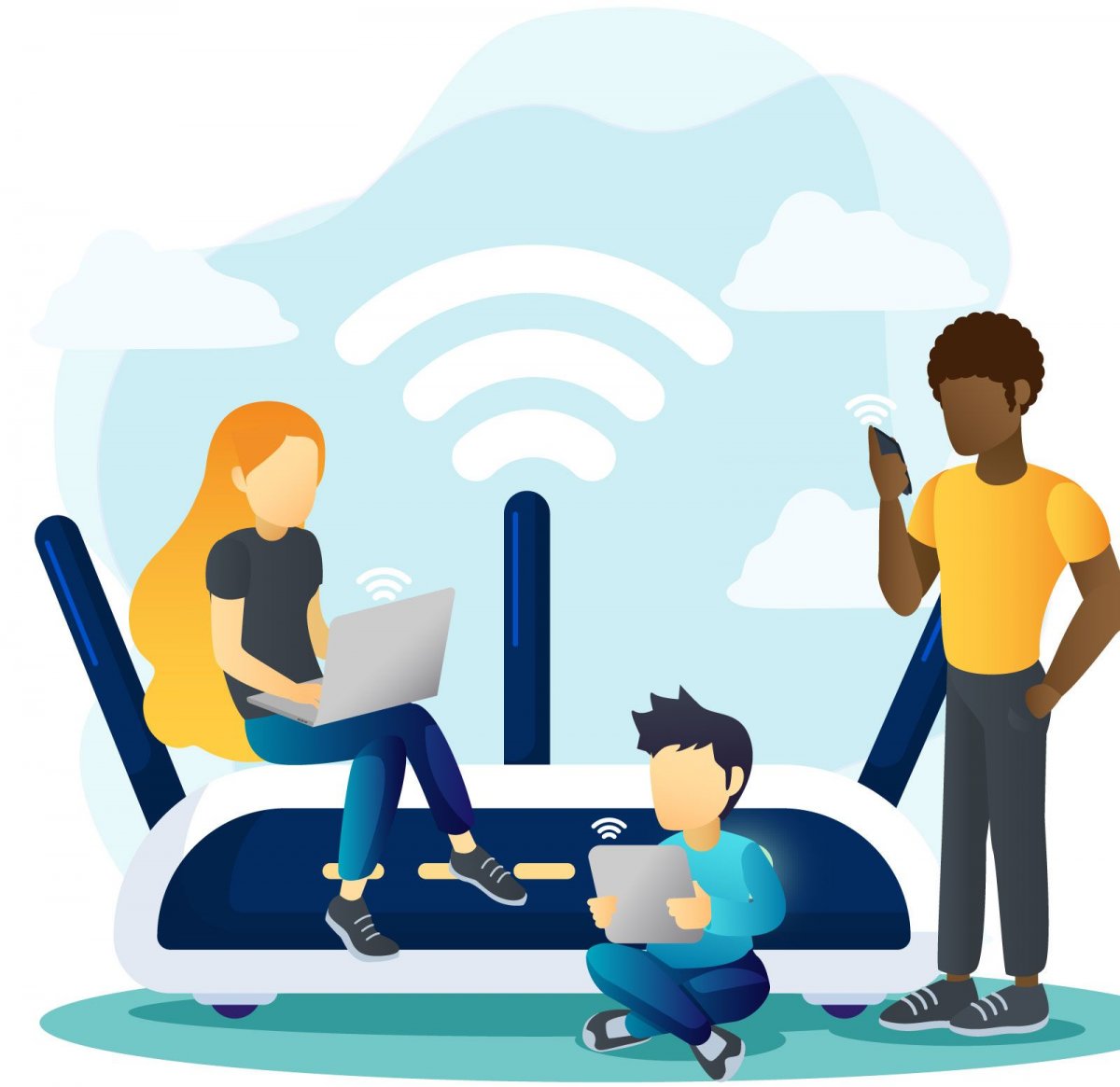 Statistics
Ranking from basic data to advanced analytics, the WiFi system offers a thorough insight into visitors' behavior.
Get to know your visitors, find out what their habits are, and prepare effective marketing campaigns.
Track Internet usage set the limits to Internet plans, or set specific limits for individual users.
Visitors' statistics can be presented in different reports which include loyalty, top users, time intervals, sex, age, and other demographic data.