Vulnerability-Management-As-A-Service (VMAAS)
We identify, classify, prioritize and mitigate cyber risks and eliminate security threats and vulnerabilities.
The Problem
Every business is exposed to cyber threats and sophisticated ransomware attacks regardless of size. The recent wave of ransomware attacks targeted at major companies around the world has led to losses running into hundreds of millions of dollars and there is a high chance that your company is exposed to a data breach or cyber-attack. If you address your security vulnerabilities now, the risk of an actual breach or a cyber-attack will drop dramatically. We can help you address these risks with a FREE vulnerability assessement.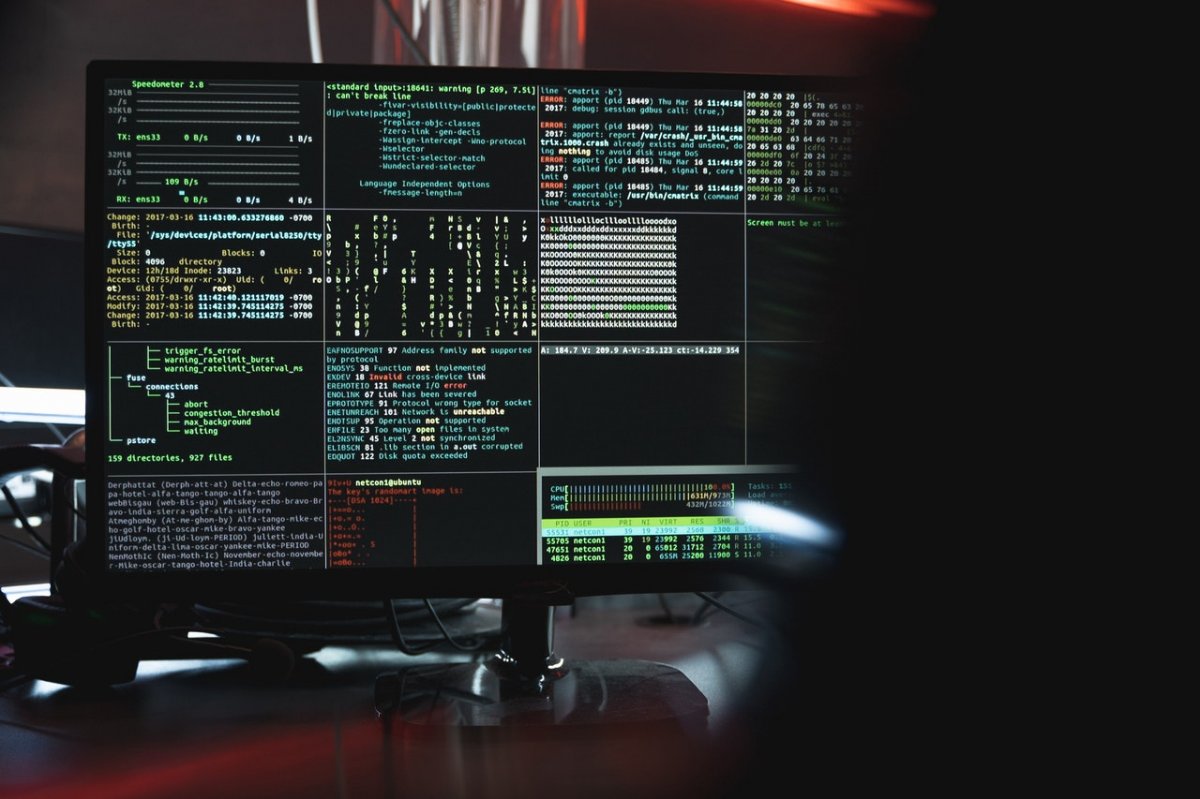 Our Solution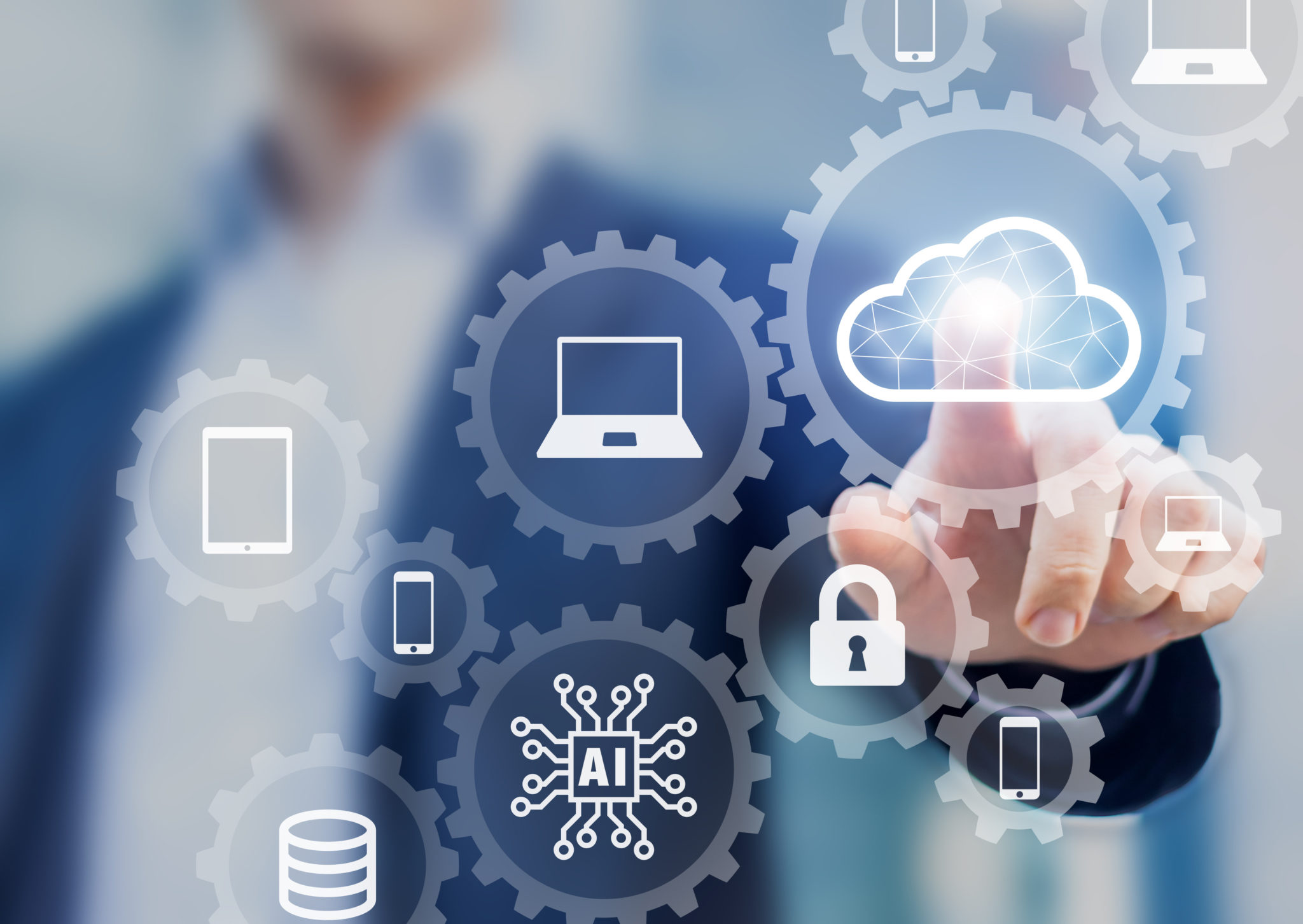 Vulnerability-Management-As-A-Service (VMAAS)
Our vulnerability management solution identifies weaknesses in your company's IT infrastructure, assesses your risk potential, and recommends concrete measures for remediation and addressing those identified risks. In this way, you can prevent cyber attacks through targeted precautionary measures. This makes our solution the perfect and important complement to reactive security tools such as firewalls.
With our vulnerability management solution, these vulnerabilities can be detected and eliminated before they are exploited by a cyber attacker. Our solution scans and rigorously tests IT networks as well as any connected devices for more than 100,000 different types of vulnerabilities – automatically!
How it Works
Our VMAAS solution is deployed using a set of tools that scan and report on cyber security vulnerabilities on small or large networks at predefined intervals. With built-in automation and false-positive management tools we keep the labour cost of running the scans low enough to perform regularly scheduled vulnerability scans. The issues detected and alerts generated give your IT or Information Security teams, critical information necessary to protect your systems. . The graphic below illustrates the VMAAS process.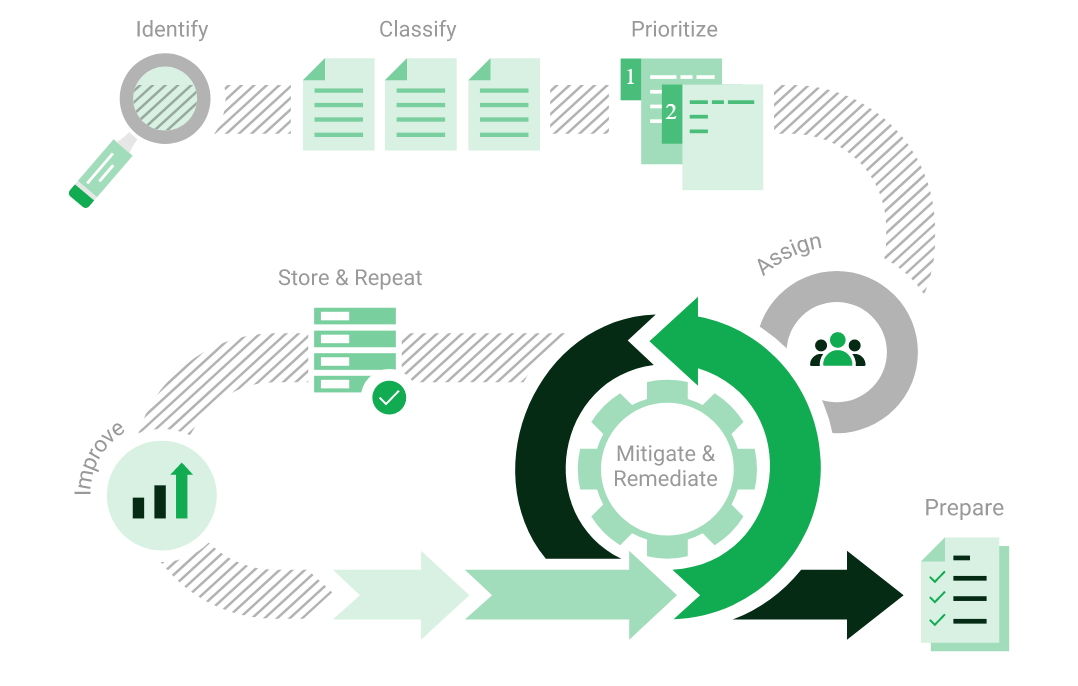 Regular scans will identify ongoing and/or persistent vulnerabilities that need to be corrected and the data collected can be leveraged on to further increase spending in other areas, such as:
Deploying mitigating measures (technical or procedural) if the system cannot be immediately patched (e.g., operating system upgrade will make the application running on top of the OS inoperable), in order to minimize the probability of this system being compromised.


Improving configuration management programs and procedures to ensure systems are upgraded routinely. o Assigning competent staff to monitor vulnerability alerts and initiate appropriate system changes.


Modifying security policies, architecture or other documentation to ensure security practices include timely system updates and upgrades.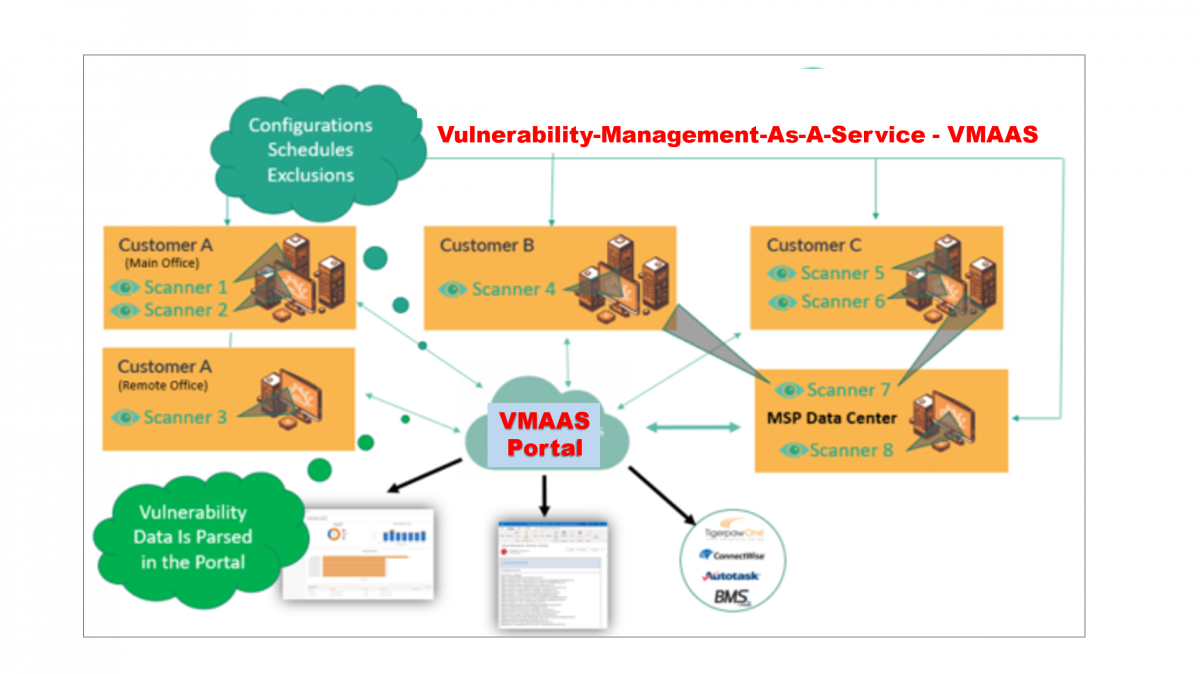 How much time does a vulnerability scan take?
Vulnerability scanning should not be a one-off operation, but an ongoing process that needs to be firmly integrated into IT security. The steps from the detection to the elimination of threats can run continuously in a constant cycle. However the duration of a scan always depends on the number of systems or IP addresses to be scanned. Vulnerability scanning makes sense for any size of company, and it can run as a background activity depending on the complexity of the required scan.
What are the Costs?
The price of the solution will be based on the environment to be managed or scanned. It will also depend on whether a virtual appliance, a physical appliance or our cloud solution will be deployed. Our service subscription model will ensure that assessments are carried out on a regular basis to ensure maximum protection and effect.
Which kind of companies benefit from vulnerability management?
Every type of company can derive significant benefits from the use of a vulnerability management service, as proactive security can be achieved. Our vulnerability management solutions are suitable for businesses and government agencies of all sizes. Solutions are available for both SMEs, where only a few IP addresses or systems need to be protected, as well as large enterprises with many systems and branch offices